Blue and purple wig-long straight
| Product Name | Blue and purple wig-long straight Density 180%, 250% and 150% |
| --- | --- |
| Hair Color | Blue and purple |
| Hair Length | 10-26 Inches |
| Hair Texture/Style | Straight-Single Drawn |
| Hair Type | Blue and purple wig-long straight Lace Front PrePlucked Natural Hairline Front Lace 180%, 250% and 150% Density |
| Wig Size | Average 21.5~22 Inch (Adjustable) |
| Hair Weft | Double Weft Bundle |
| Hair Quality | Premium Quality Hair |
| Shipping Time | 5-7 Working Days |
| Can Be Dyed | Yes Hair Can Be Dyed |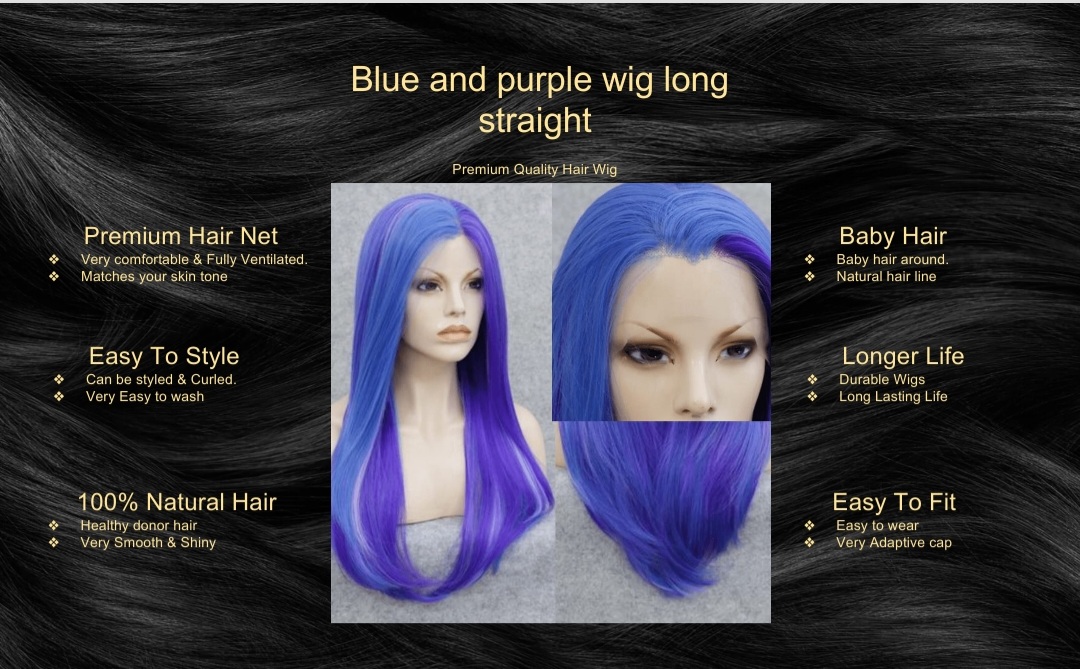 PERFECT SIZE WITH PERFECT LOOK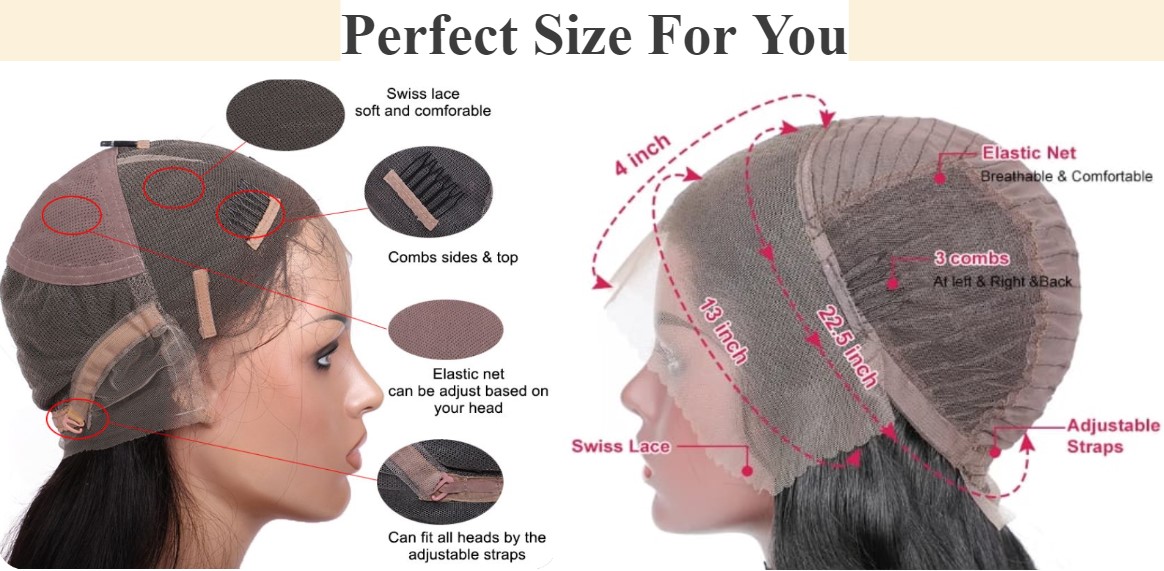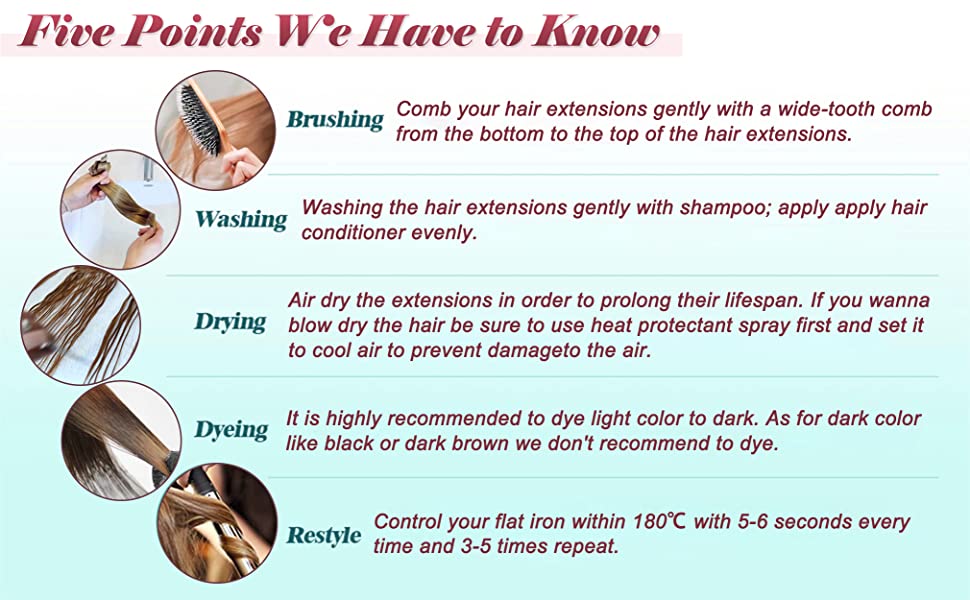 Nexahair is the best place to find hair extensions that are both high-quality and affordable.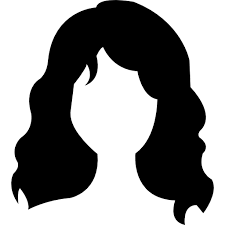 Nexahair made of 100% human hair and can be worn everywhere.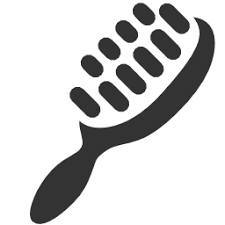 Nexahair is easier to maintain than other types of hair extensions;.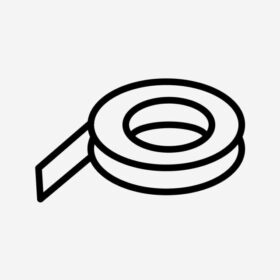 Nexahair patented slip-proof design makes them easy to use .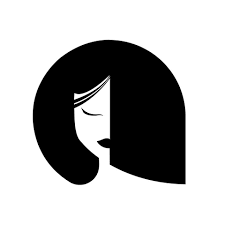 Nexahair is the perfect solution for instant volume and length.

Nexahair extensions are made with high-quality materials and last longer than any other extension.
Blue and Purple Wig- Long Straight concocted with 100% Virgin Hair, and a 150%, 180% and 250% density.
The Blue and Purple Wig-Long Straight 100% Unprocessed and complete intact Hair, 150%, 180% and 250% density is a full and thick wig that comes in a shade of amalgamation with Blue and Purple. This wonderful hairpiece is of 100% virgin baby hair which has been pre plucked scrupulously and with a front lace for a innate look. This Blue and Purple Long Straight Wig will surely enhance your beauty. This beautiful lengthy style is of 150%, 180% and 250% density and with a length of 10-26 inches of the wig makes it look.
100% virgin human hair.

Density is 150%, 180% and 250%.

The period is 10-26 inches.

It has the most lovely blue  colored hair.

The wig has the hairline of pre-plucked human hair.

The wig turned into by no means treated with any chemical to prevent the herbal texture.
Why purchase a Blue and Purple Wig-Long Straight wig 100% virgin human hair.
Looking for a low-safety and exquisite option for your hair? look not just like the Blue and Purple Wig-Long Straight wig! This wig is crafted from younger women's hair, ensuing in thick, gentle, and beautiful locks which is probably smooth to style. This wig has a density of 150%, 180% and 250%. Further to that, this elegant wig has the right length of 10-26 inches. The blue coloration is good for any pores and skin tone and the tangle-free feature will make you look and enjoy your appearance. Whether or not you're headed to a special event or simply need to update your look, this wig is a terrific desire. Plus, it's easy to take care of and hold, so that you can revel in your new look for weeks to come. Order yours nowadays and revel in lovely, healthy-searching hair that takes mins to style.
How to maintain and take care of blue  coloured wig and extensions.
Lightly rubdown your hair with moderate arms.

Moisturize properly to prevent tangling.

Use real incredible Shampoo and Conditioner often.

By no means right now comb the wet hair.

Bear in mind to apply an extensive-toothed comb whilst combing them.

Do not rub extensions, dry with a towel.

By no means use merchandise like hairdryers straight away, usually use a towel to absorb its water and prevent damage and drying.