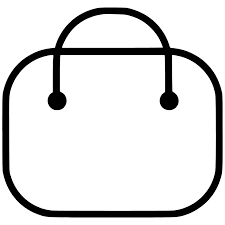 Q: What types of payment do you accept?
Payment methods we accept : VISA, MasterCard, Discover, American Express, PayPal,
and Quadpay. Interact: Paymet can also be done online . Please note that the
cardholder must have access to online banking.
Q: Why did my payment fail?
A: Payment failure could occur from the following:
   1) Incorrect CVV Security Code
   2) Insufficient fund on Card
   3) Exceeding CC limits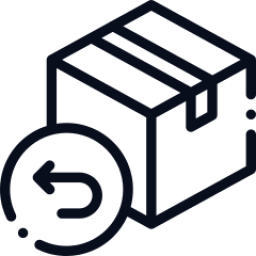 How to refund via quadpay
Contact to our Customer Service Department for initiating any refunds.
Once refund is initiated by Nexa Hair Quadpay will notify you about the
refund
Total Refunds
Total refunds happens when Quadpay gets the notification of the return ,
the amount of refund would reach out to you and Quadpay would cancel all
your future transactions.
Remember, if you have made only one installment payment at the time of
payment you would be only refunded what you have paid , not the entire
amount of the original purchase.
Example:
Amy makes a $400 purchase and have already paid her first $80 installment at the
time of purchase. Nexa Hair delivers her the item, but it is the wrong item.
She returns the item to Nexa Hair and is expecting a full refund. After the approval of
the return of the item by Nexa Hair , she would receives a refund of $80. She will not
receive $400 because she have only made one $80 installment payment.
The remainder of her installment payments will been canceled.
Partial Refunds
When the refund is partial (example, you've only returned part of an order)
Quadpay would start by reducing your last installment by that amount, then
if it is more than that,
Quadpay will deduct it from your last and second last installment – and so
on.
Example:
You have made a $200 purchase. Your four payments are $50 each. With your first
payment due at the time you place your order.
1. $50 – Paid at time of purchase.
2. $50
3. $50
4. $50
Nexa Hair refunds $100 on your purchase. The value is applied to the last of your
installments, and then to the next-to-last installment, and so on, until the entire
refund amount has been applied.
1. $50 – Paid at time of purchase.
2. $50
3. $50 – Covered with the refund.
4. $50 – Covered with the refund.
Your second installment remains and is still due on the due date.
If the amount of your refund is larger than the total of your unpaid future installments,
Quadpay will also refund your original payment method directly. You can always see
how refunds were applied to your Quadpay account, what payments are still due, and
make your payments early in the Quadpay Customer Portal.
When will I get my refund?
Please have some patience Nexa Hair makes sure you would safely get your refunds
generally, it takes 1-10 Working days, varying with different banks, buyers will receive
the refund after it is successfully processed by Nexa Hair.
Nexa Hair Customer service would inform you about your refund when its completed,
and your money will be returned to the bank card or account you paid from.
PayPal: usually 1-5 working days
Credit card: usually 1-10 working days
Quad pay: usually 1-10 working days
You can check your order details to confirm whether the refund has been successfully
processed, please feel free to contact your bank (please provide the ARN to your bank if
there is) to follow up on the Refund status.