| | |
| --- | --- |
| Hair Type | Long Dreadlock Extensions Crochet Human Hair Dreadlock Styles |
| Color | Jet Black |
| Weight | 150gram |
| Extension Type | Dreadlock Extension |
| Number Of Hair Pieces | 9 |
| Can Hair Be Died | Yes Hair Can be Died With Any Color |
| Hair Extension Life | 1 Year |
Long Dreadlock Extensions Crochet Human Hair Dreadlock Styles: Design To Make,
Your Look More Beautiful
Long Dreadlock Extensions Crochet Human Hair Dreadlock Styles
Crochet Dreadlock extensions made with natural hair. The length of the long dreadlock extensions is 0.8 cm approximately and it comes in different lengths and colors. Long lasting and it can be applied permanently. It gives extra volume to the hair. Crochet human hair made with good quality.
If the length of the hair is long there having more options for dreadlock styles. Crochet needle have been used to attached extensions. Always make sure that it has attached properly or not, otherwise the dreadlocks can be loosened.
Product Information
It has created with crochet hook and comb
No chemicals, products or waxes have been used.
Approximately every dread is 40 cm per 16 inches long, the width is 8mm and it looks like pencil shape.
It can easily join together for making longer dread.
These are handmade but there have some variations in it
Why purchase long dreadlock extensions crochet human hair dreadlock styles?
The dreads have crocheted tightly, as it gives a mature look.
Initially, the dreads are stiff but after some time it soften up and become more flexible.
Generally thin dreads are more flexible, and this flexibility is vital.
The conditioning spray for dreadlock helps to soften hair extension.
In tool section small crochet hook is also available for loosing hair braids.
How to maintain long dreadlock extensions crochet human hair?
It is better to use dreadlock shampoo for washing the hair.
If the hair braids are tight, always use a sponge for shampoo and squeeze gently with the soap into the scalp.
It avoid to create loose hair and control to loosen hair braid.
This dreadlock extensions allows to heat hair braids for curl and straighten.
Always careful that it does not burn the hair.
Be careful that the dreadlocks must not be washed in the boiling water for long. It may damage dreadlocks and have some effect into the scalp.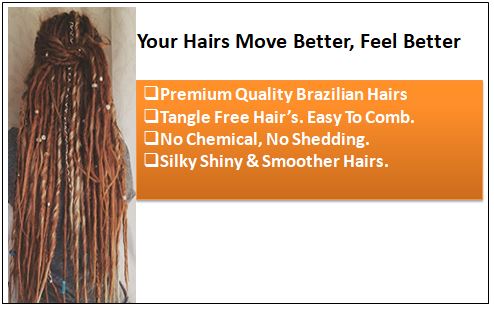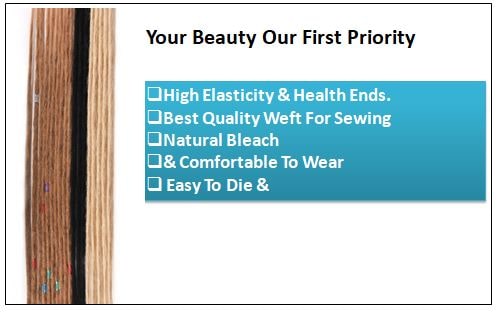 Look Good Feel Good: Long Dreadlock Extensions
1. Major Highlights
100% Virgin Hairs
No Shedding & No Tangle
Bouncy Shiny & Soft
Natural and Comfortable
2. Quality Assured
Exquisite Workmanship
Double Weaving Tight/Neat
Cut From Young Girl Donor
Minimum Short Hair
3. Our Hairs
Can be Curled & straight
Can be die/bleach
100% washable
Easy to comb