| | |
| --- | --- |
| Hair Type | Tape Ins On Short Hair-Brown Straight |
| Color | Brown |
| Weight | 120gram |
| Extension Type | Tape In Hair Extensions |
| Hair Style | Straight( It can be styled easily |
| Number Of Hair Pieces | 9 |
| Can Hair Be Died | Yes Hair Can be Died With Any Color |
| Hair Extension Life | 1 Year |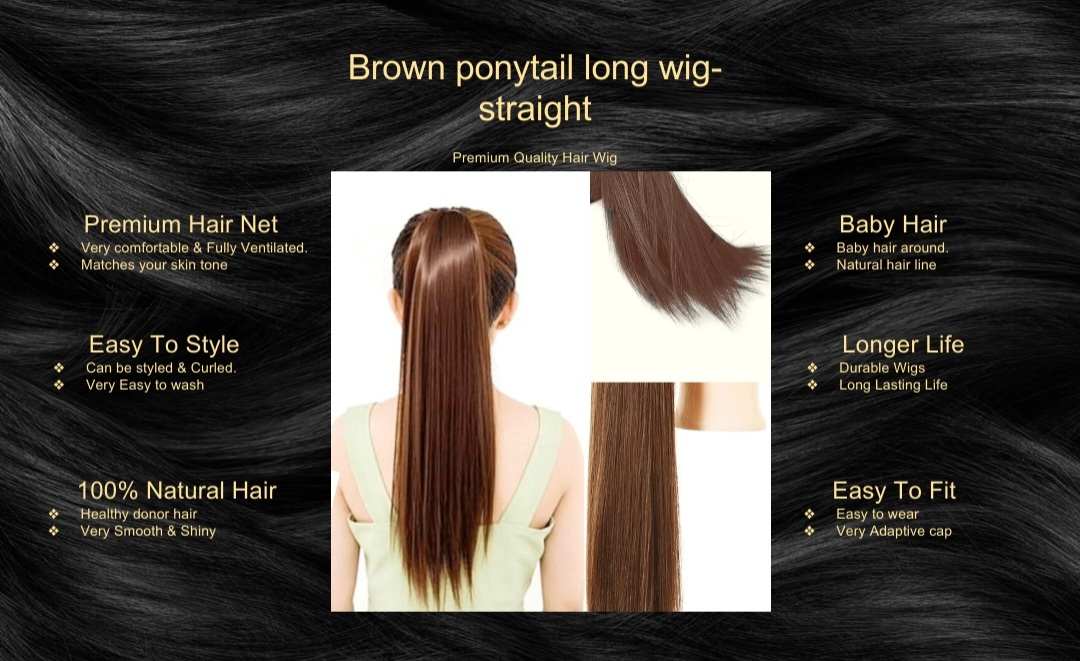 PERFECT SIZE WITH PERFECT LOOK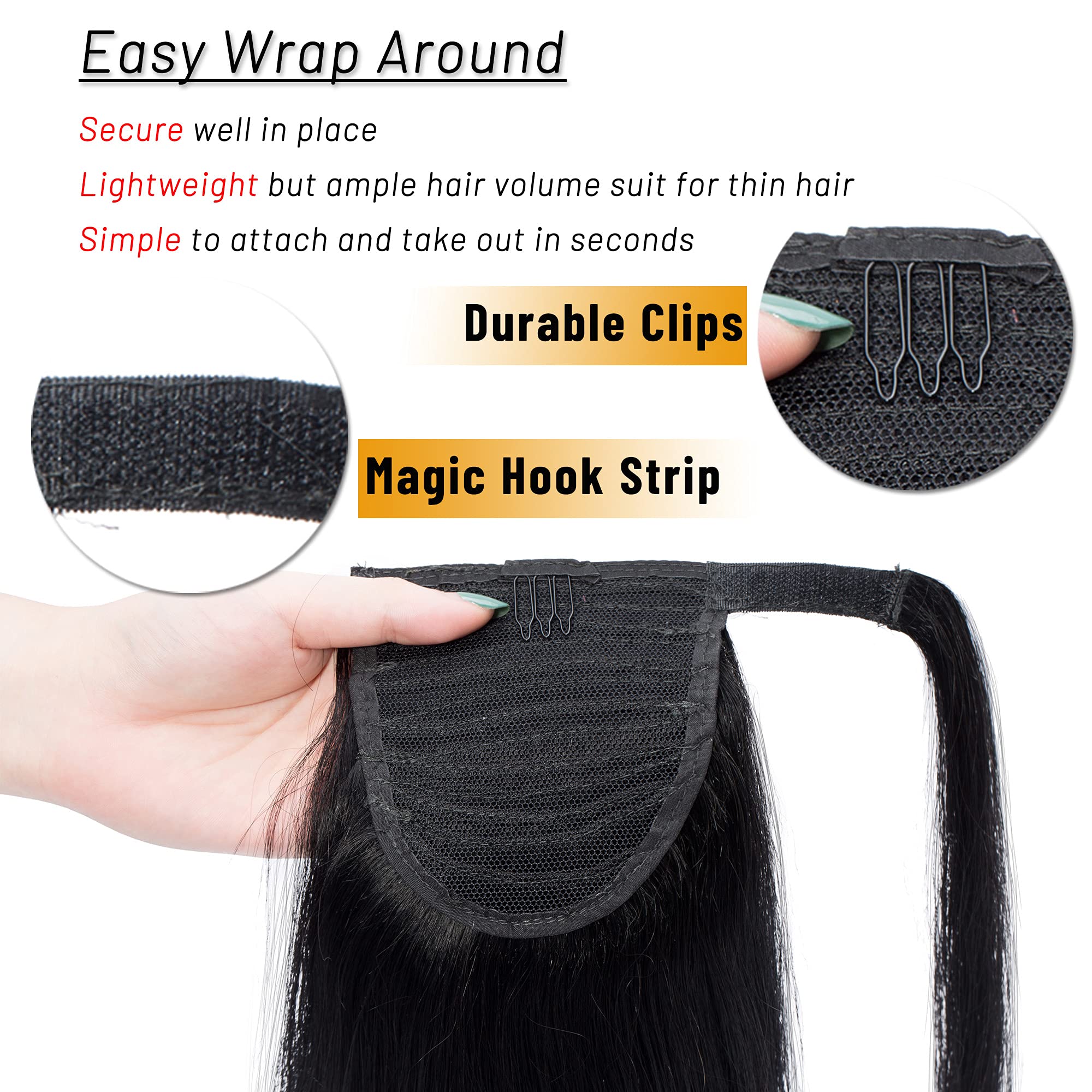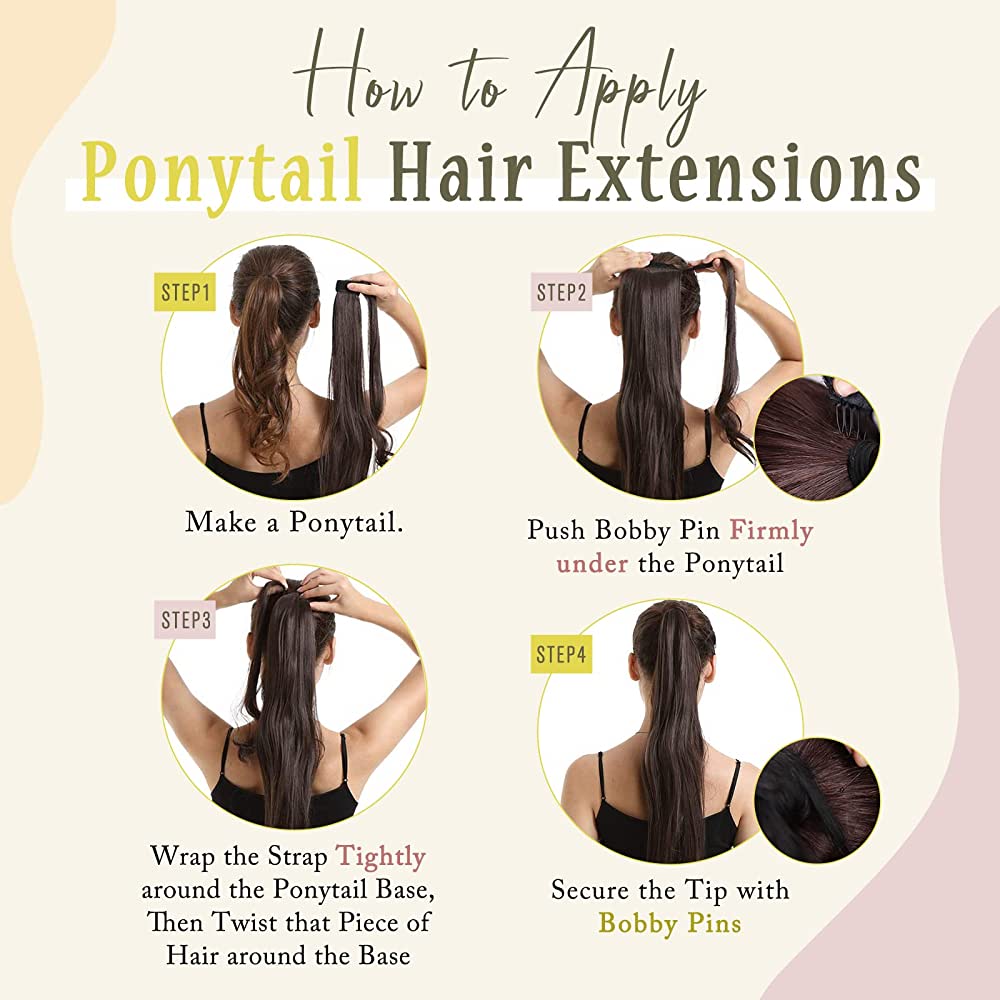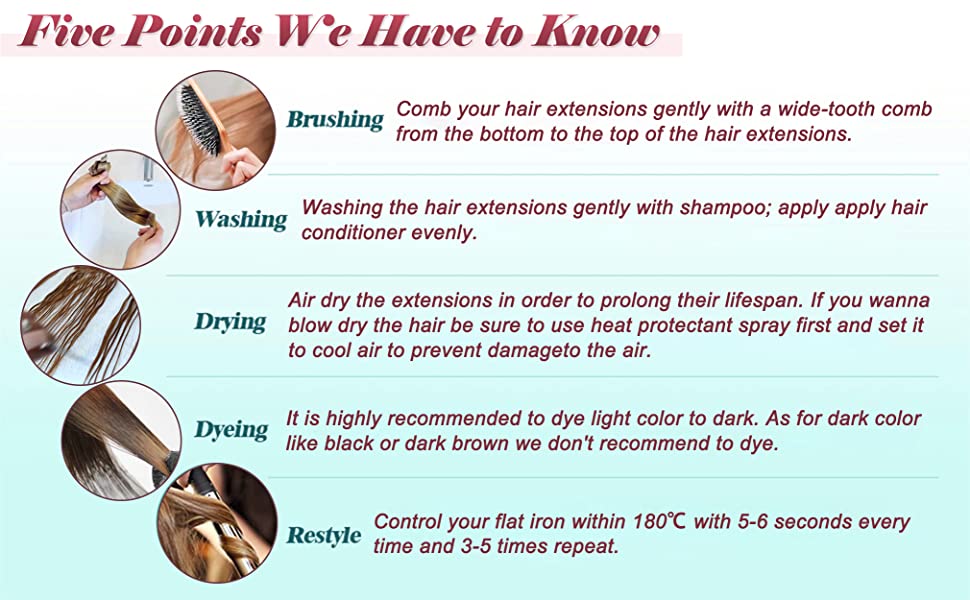 Nexahair is the best place to find hair extensions that are both high-quality and affordable.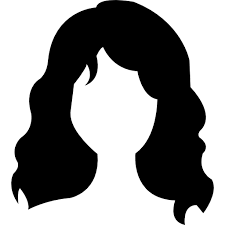 Nexahair made of 100% human hair and can be worn everywhere.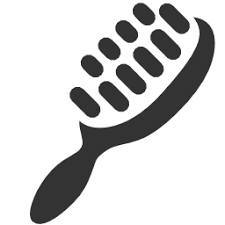 Nexahair  is easier to maintain than other types of hair extensions;.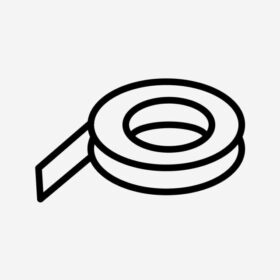 Nexahair  patented slip-proof design makes them easy to use .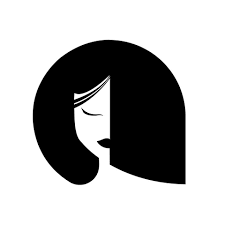 Nexahair is the perfect solution for instant volume and length. 

Nexahair  extensions are made with high-quality materials and last longer than any other extension. 
Brown ponytail long straight hair extensions 100% virgin human hair 14-30 inches
Whether we agree or not, sooner or later in time all of us choose to try something specific, eye catchy and cool and that time for the majority is whilst we start our adventure of the stunning university existence. At that point human beings normally dye their hair to face out in the crowd but which could damage our hair seriously and may have an effect on the boom of the hair negatively so we got here with a technique to that problem that's carrying wigs, today we are introducing you to our brown ponytail long straight hair extensions that will let you to get your funky speedy and effects. The coloration of this wig is lovely brown. The appearance of the hair is bright and smooth. The duration of the hair is 14-30 inches. So don't wait and order yours today and experience your university lifestyles to the fullest.
The extension has wonderful brown coloration.

The wig isn't so high-priced to attain the loads as speedy as viable.

The period of the given product is 14-30 inches.

The hair is in no way dealt with any kind of chemical compounds to save you the originality of the products.
Why purchase a brown ponytail long straight hair extensions 100% virgin human hair 14-30 inches?
In case you also are one of those who likes to live inside the lamplight whether you're in an occasion or starting your college lifestyles quickly then this is the place for you, we got here up with our  brown ponytail long straight hair extensions. The color of this wig is stunning brown. The advent of the hair is vibrant and easy. The length of the hair is 10-30 inches. This extension  is a perfect desire on the way to attend any excessive class event or desires to capture some glances at your freshers celebration inside the university. In addition, this is outstandingly smooth to attend to. So order yours nowadays for that glam appearance that every teen desires regularly.
How to maintain and take care of blue coloured hair and extensions
    wet your hair with lukewarm water.
 use mild shampoo and conditioner.

Rub with soft fingers handiest.

try to use a wide toothed comb to detangle.

Use a microfiber cloth towel.

avoid using a hair dryer for longer.