| | |
| --- | --- |
| Hair Type | Straight Hair Pponytail-Yellow Long |
| Color | Yellow |
| Weight | 120gram |
| Extension Type | Ponytail Extension |
| Hair Style | Straight( It can be styled easily |
| Number Of Hair Pieces | 9 |
| Can Hair Be Died | Yes Hair Can be Died With Any Color |
| Hair Extension Life | 1 Year |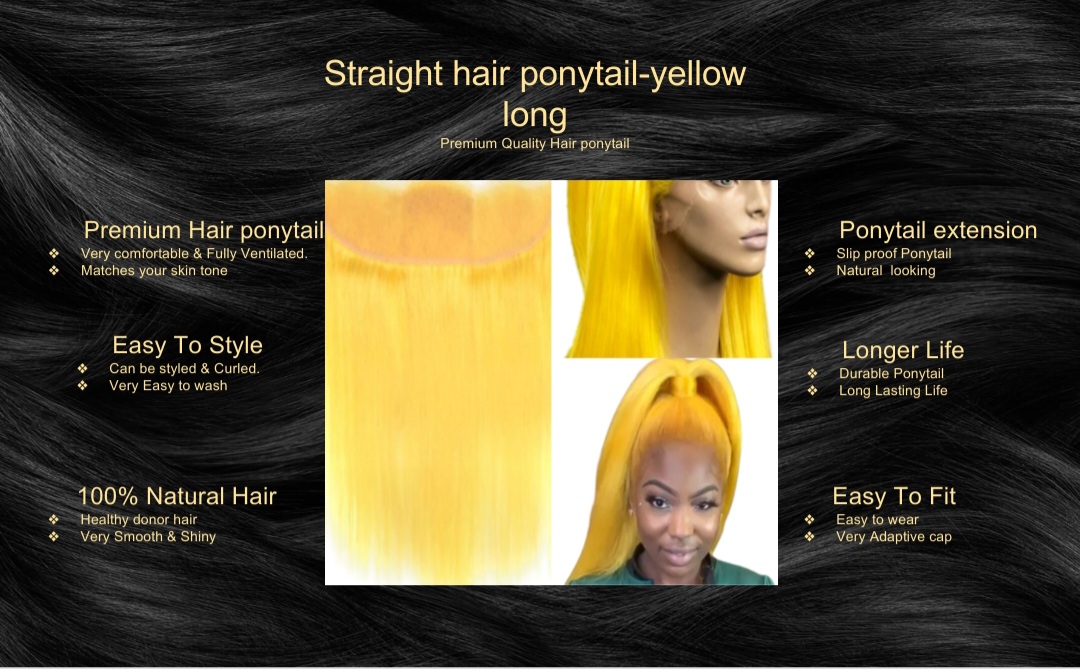 PERFECT SIZE WITH PERFECT LOOK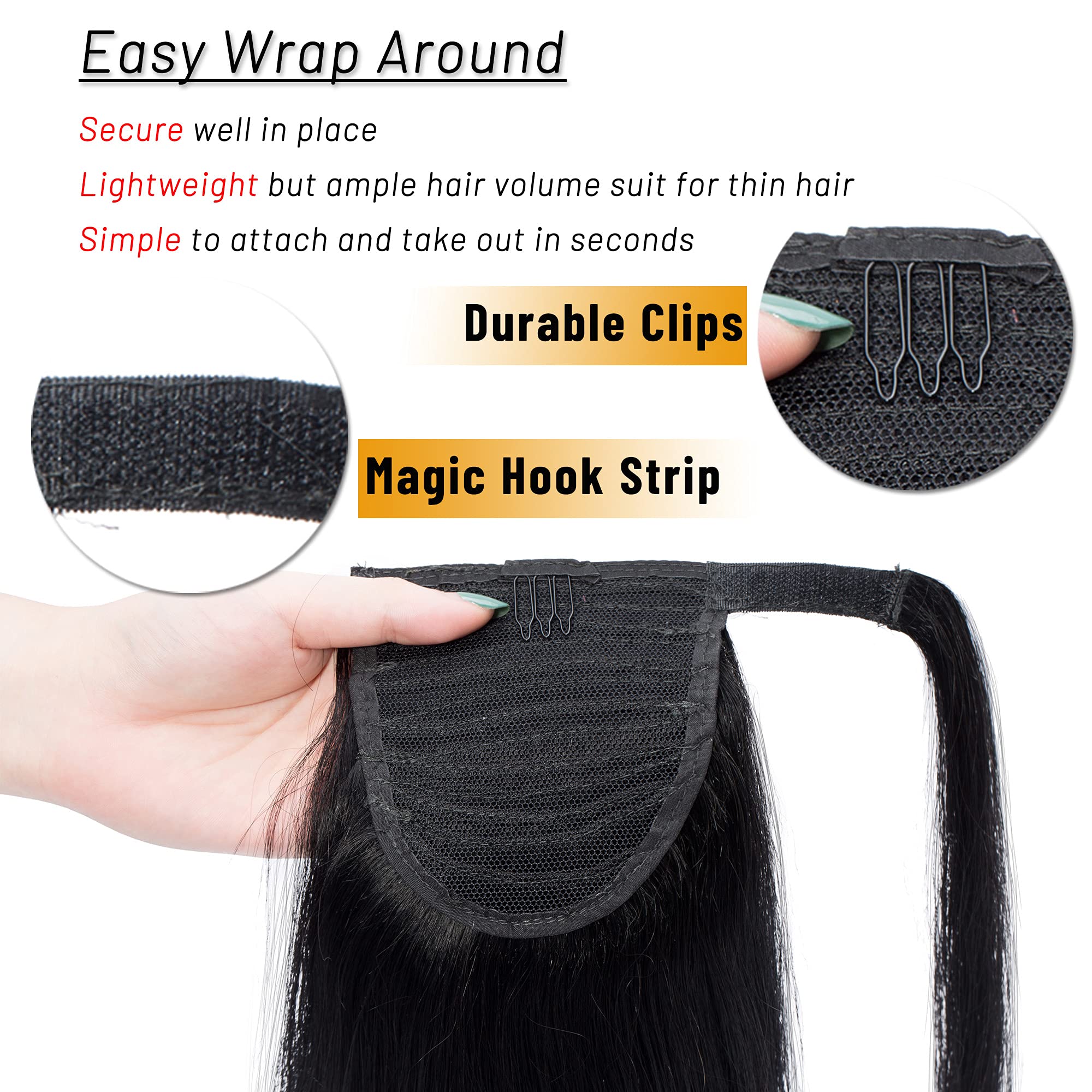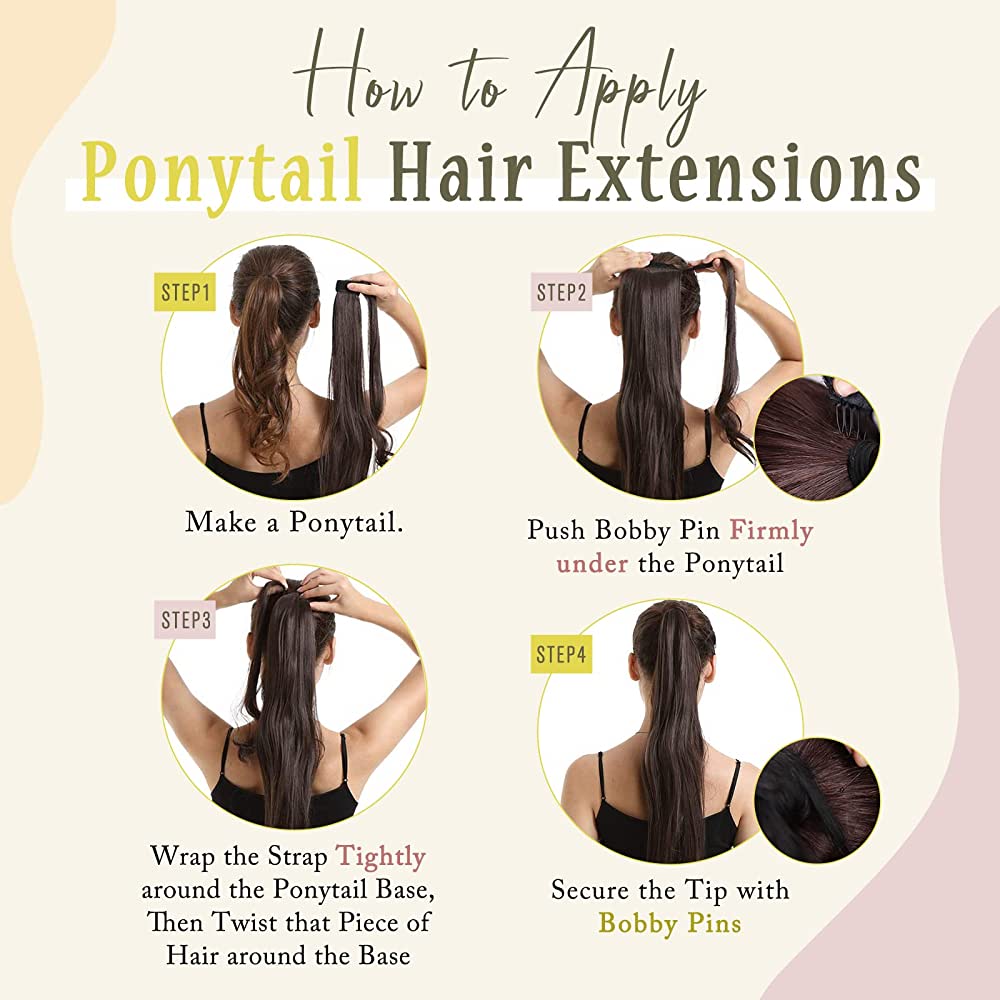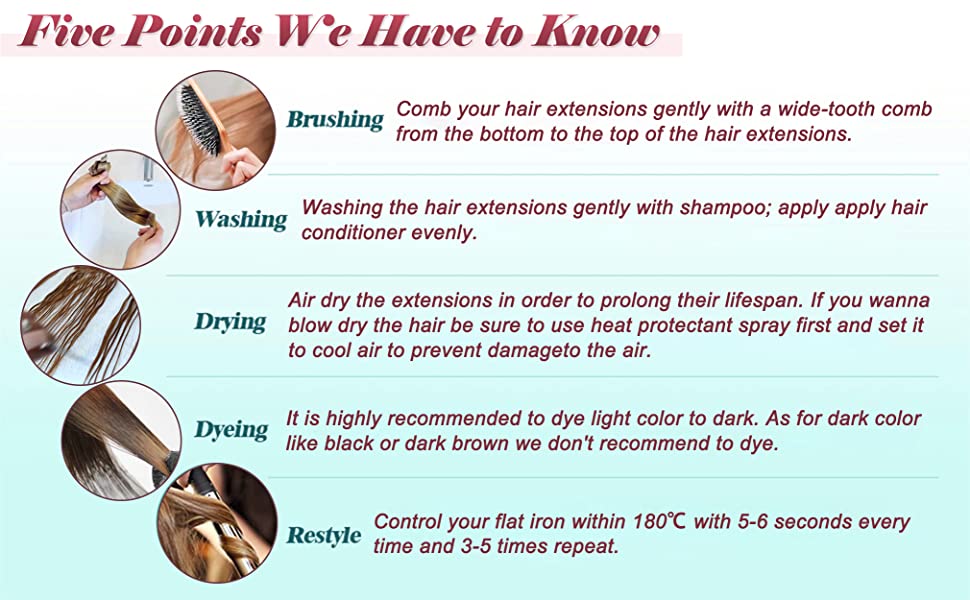 Nexahair is the best place to find hair extensions that are both high-quality and affordable.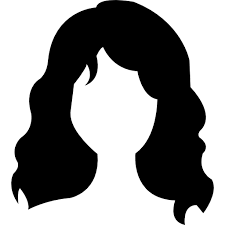 Nexahair made of 100% human hair and can be worn everywhere.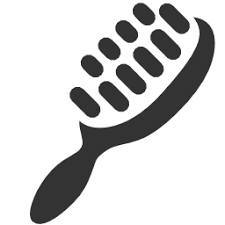 Nexahair  is easier to maintain than other types of hair extensions;.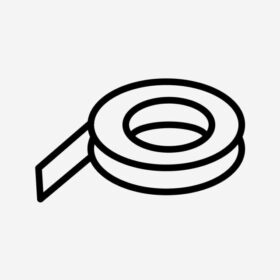 Nexahair  patented slip-proof design makes them easy to use .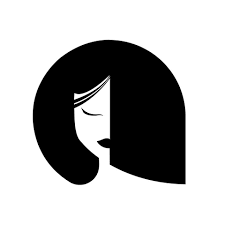 Nexahair is the perfect solution for instant volume and length. 

Nexahair  extensions are made with high-quality materials and last longer than any other extension. 
Straight hair ponytail yellow long 100% virgin human.
A straight hair ponytail is a hair extension that can be clipped or tied to the natural hair to create a longer, fuller ponytail. This particular product features a yellow color and is made from 100% virgin human hair, meaning it has not been chemically treated or processed in any way. It comes in a range of lengths, from 10 to 30 inches, allowing for customization depending on the desired length of the ponytail. The straight texture of the hair creates a sleek, polished look, while the bright yellow color adds a bold and unique touch.
Color: Yellow

Length options: 10-30 inches

Material: 100% virgin human hair

Texture: Straight

Style: Ponytail

Attachment: Clip-in

Can be washed, styled, and dyed like natural hair

Soft and silky texture with a natural shine

Easy to install and remove

Suitable for various occasions and hairstyles.
Why to purchase a straight hair ponytail yellow long 100% virgin human 10-30 inches?
Purchasing a straight hair ponytail in yellow color made with 100% virgin human hair and available in lengths from 10-30 inches can be a great investment for many reasons. Firstly, the use of high-quality virgin human hair ensures a natural look and feel, making the ponytail indistinguishable from one's own hair. The bright and vibrant yellow color adds a fun and unique touch to any outfit or occasion. The versatility of the straight texture allows for various styling options, such as sleek and elegant or voluminous and bouncy. The clip-in attachment makes it easy to install and remove without damaging one's natural hair. Additionally, the ponytail can be washed, styled, and even dyed to fit one's personal preferences. Overall, a straight hair ponytail in yellow can be a fun and practical addition to anyone's hair collection.
How to maintain and take care of yellow colored hair and extensions?
Use a sulfate-free shampoo and conditioner to avoid stripping the color from the hair.

Wash hair and extensions with cold water to prevent color fading and damage.

Avoid using hot tools on the hair, or use a heat protectant spray before styling with heat.

Use a wide-tooth comb or brush with soft bristles to detangle hair and extensions.

Limit exposure to chlorine and saltwater, as they can cause color fading and damage to the hair.

Protect hair and extensions from sun damage by wearing a hat or using a UV protectant spray.

Deep condition hair and extensions regularly to keep them hydrated and healthy.