Red Curly Wig Long
| Product Name | Red Curly Wig Long Lace Front 150%, 250% and 180% Density Wigs |
| --- | --- |
| Hair Color | Red |
| Hair Length | 10-26 Inches |
| Hair Texture/Style | Curly -Single Drawn |
| Hair Type | Red Curly Wig Long Lace Front 100% Virgin Human Hair |
| Wig Size | Average 21.5~22 Inch (Adjustable) |
| Hair Weft | Double Weft Bundle |
| Hair Quality | Premium Quality Hair |
| Shipping Time | 5-7 Working Days |
| Can Be Dyed | Yes Hair Can Be Dyed |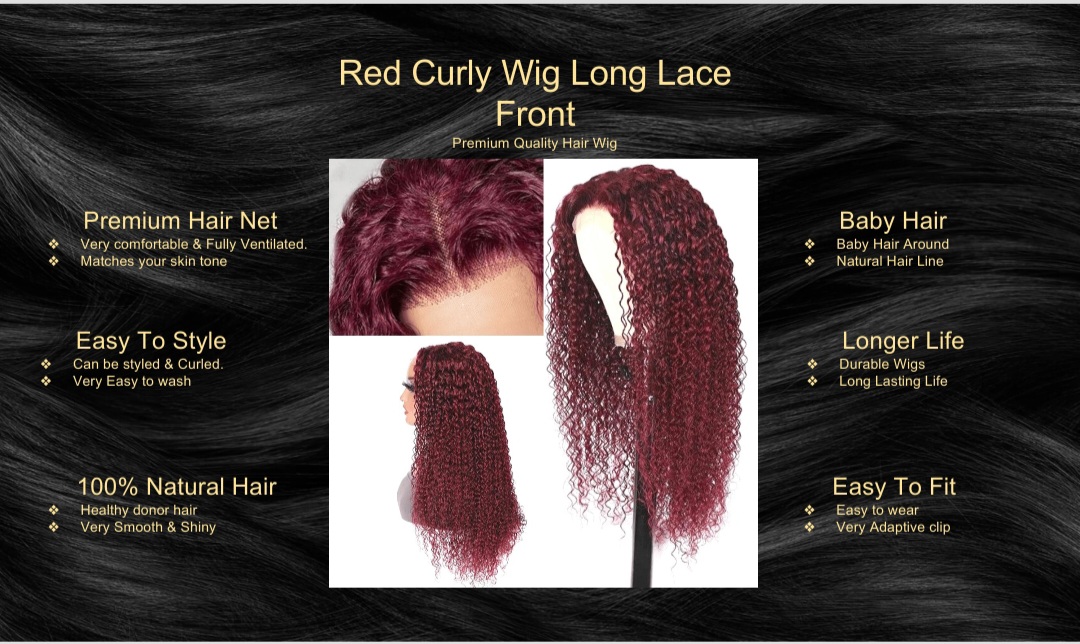 PERFECT SIZE WITH PERFECT LOOK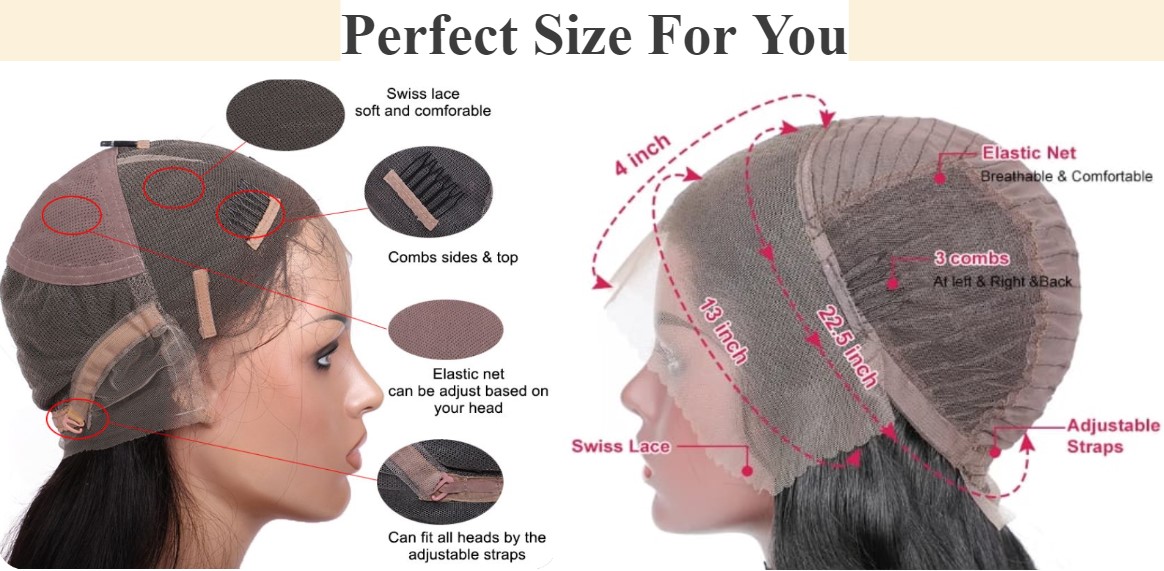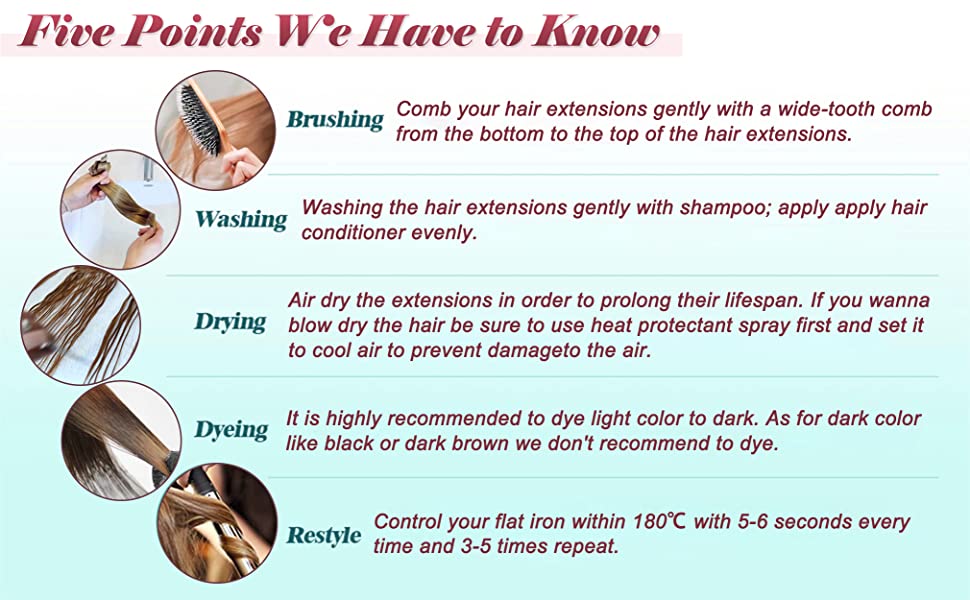 Nexahair is the best place to find hair extensions that are both high-quality and affordable.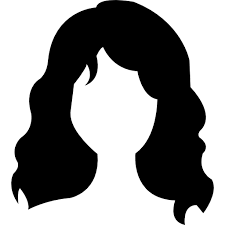 Nexahair made of 100% human hair and can be worn everywhere.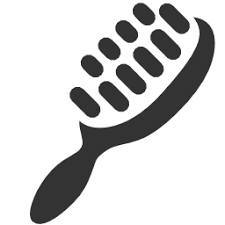 Nexahair is easier to maintain than other types of hair extensions;.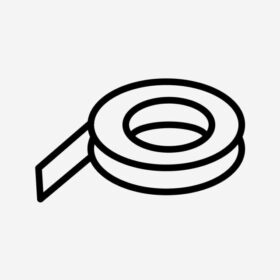 Nexahair patented slip-proof design makes them easy to use .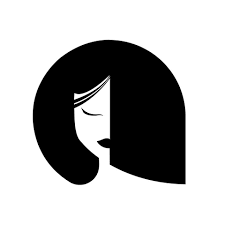 Nexahair is the perfect solution for instant volume and length.

Nexahair extensions are made with high-quality materials and last longer than any other extension.
Red Curly Wig Long Lace Front 150%, 250% and 180% Density Wigs - 100% Virgin Human Hair.
Introducing the red curly wig long- a perfect blend of natural beauty and easy wearability. Made of 100% unprocessed human hair, this wig provides a realistic look that is also simply gorgeous. The included baby hair ensures a natural and beautiful look that is sure to please. The wig is also soft and silky, making it a joy to wear. With a variety of density options available, you can find the perfect look for you. Order your red curly wig long today!
Looking for a curly wig that looks like your own hair? Look no further than our Red Curly Wig Long Lace Front Wig!
Made with 100% unprocessed virgin human hair, this wig is soft, smooth, and bouncy with plenty of fullness and body.
Baby Hair Around the Wig. Natural Hairline, Tangle Free, Minimal Shedding.
The length is Available 10-26 inches, and the density is 150%, 180%, or 250%. The Chocolate red color can be bleached, permed, straightened, and restyled as you please
. And with a average cap size of 22.5 in., this wig will fit most people comfortably. So don't wait any longer, order your red Curly Lace Front Wig today!
Why Purchase red curly wig long- front lace wig 150%, 250% AND 180% Density Front Lace Wigs 100% Human Hair wig?
Looking for a natural looking wig that is both beautiful and easy to wear? Look no further than the red curly wig long! Made from 100% unprocessed human hair, this wig is silky soft and long lasting. Plus, with density options of 150%, 180%, and 250%, you can find the perfect look for you. And with baby hair included, you'll have a realistic and gorgeous look that everyone will love. No shedding, no smell, naturally weaved, Silky shiny, and best quality product with a long-lasting life which is perfect for all the occasions. Our lace closures are made from virgin hair, natural, and are never treated with any sort of chemicals. You can part your hair in pretty much any way you like, so when it is worn properly it will be a beautiful, natural-looking style. You will feel beautiful and confident when wearing our red curly wig long!
How to maintain your hair and extensions?
1. Before washing, brush wig remove any teasing or tangles. Place your wig in a basin or sink in wamer water. Gently hand washes with a mild detergent or shampoo.
2. Never use hot water while in the process of washing your wig and do not style or brush it while wet.
3. Distribute conditioner and a wide tooth comb to natural virgin hair thoroughly before shampooing. Condition the wig if would like but stay away from the roots.
4. Avoid using with chlorinated water, sea water, and hot water to avoid damage to your wig.
5. It is best to allow your human hair wig to air dry on a wig stand as this is most gentle on the hair.