Orange Bob Wig-Straight Wig
| Product Name | Orange Bob Wig-Straight Wig Front Lace 150% Density |
| --- | --- |
| Hair Color | Orange |
| Hair Length | 10-16 Inches |
| Hair Texture/Style | Straight -Single Drawn |
| Hair Type | Orange Bob Wig-Straight Wig Front Lace 150% Density 100% Human Hair wig |
| Wig Size | Average 21.5~22 Inch (Adjustable) |
| Hair Weft | Double Weft Bundle |
| Hair Quality | Premium Quality Hair |
| Shipping Time | 5-7 Working Days |
| Can Be Dyed | Yes Hair Can Be Dyed |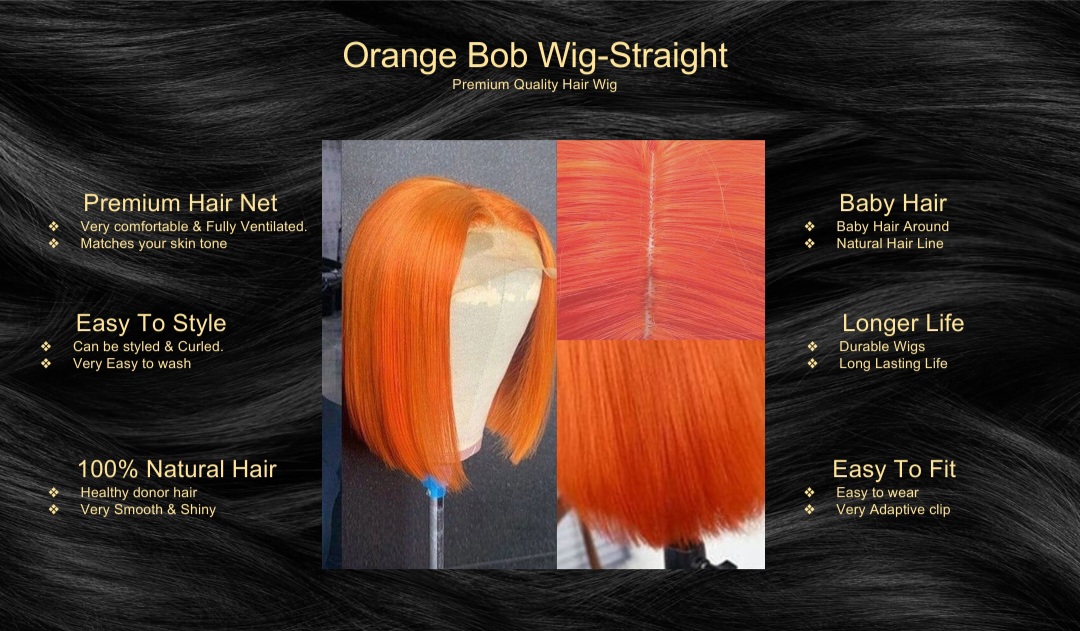 PERFECT SIZE WITH PERFECT LOOK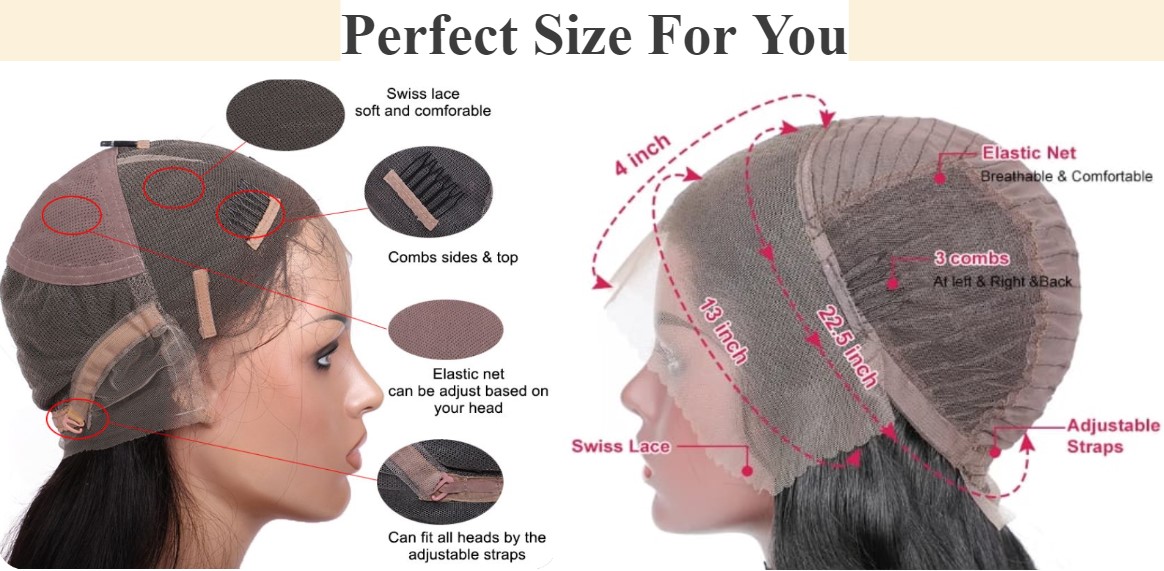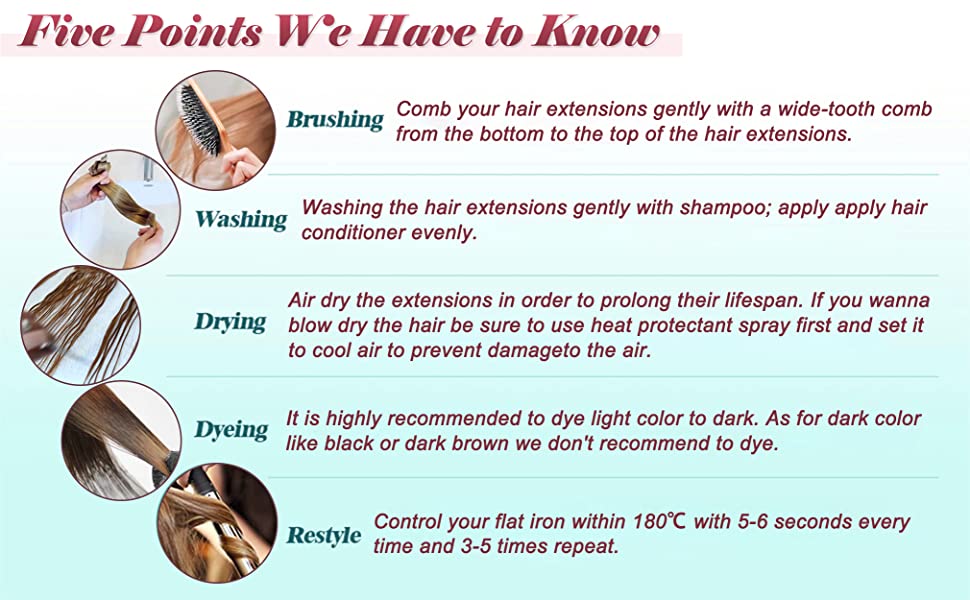 Nexahair is the best place to find hair extensions that are both high-quality and affordable.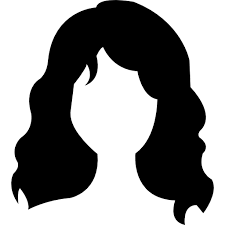 Nexahair made of 100% human hair and can be worn everywhere.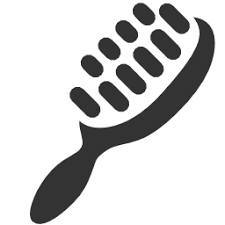 Nexahair is easier to maintain than other types of hair extensions;.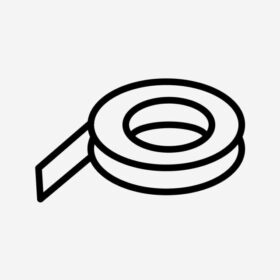 Nexahair patented slip-proof design makes them easy to use .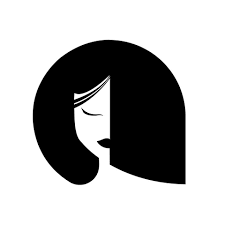 Nexahair is the perfect solution for instant volume and length.

Nexahair extensions are made with high-quality materials and last longer than any other extension.
Orange Bob Wig-Straight Wig Front Lace 150% Density 100% Human Hair wig.
Looking for an Orange Bob Wig that is Straight, has Front Lace, and is 150% Density? Look no further than ours! Our 100% Human Hair wig is exactly what you need! Our high quality Brazilian Virgin Human Hair is from young donors and is comfortable against your skin. You'll love how soft and silky our hair is! True to length, it can be dyed, bleached, waved, and restyled as you like. OurBob wig also has a transparent lace on top that is invisible, soft, and breathable. Plus, our hairline is pre-plucked with baby hair! You won't find a better Orange Bob Wig anywhere else!
Length:10-16 inch wig.
Material: 100% Unprocessed Virgin Human Hair Wig.
Frontal Wig : Lace Front Wigs Pre Plucked with Baby Hair.
Natural Hairline : Lace Space Allows More Freedom with Side or Middle Part, Style it as Your Like. Orange Wig : Orange Colored Bob Wig, Bright Orange Color.
Top Quality : Remy Hair Wig Super Soft, Minimum Shedding and Tangle-free ,Healthy & Durable.
Textures : Short Straight Bob Wig, Can be Dyed , Curled.
Density : 150% Density Wig With Volume Hair is Worth Having.
Why Purchase  Orange Bob-Straight Wig150% Density 100% Human Hair wig?
Looking for an Orange Bob Wig that is Straight, Front Laced, and 150% Density? Look no further than Nexahair Hair. We strive to provide high quality 100% human hair wigs that light up your beauty and make you more self-confident. With over 10 years of experience in wig making, our factory produces some of the best human hair on the market. Our virgin hair is collected from young girls directly to ensure a tangle-free, clean, natural, and soft product that is easy to comb. You can style our responsible company's high quality virgin human hair in various ways to show off your elegance and charm. Buy from Nexahair Hair today!
How to maintain Orange Bob-Straight Wig Front Lace 150% Density ?
Before washing, gently brush the wig thoroughly with a wig brush. For wigs with a tight curl, do not brush, use fingers and gently remove tangles.
Use a mild shampoo. In a sink or basin, add a small amount of shampoo to cold water. Turn wig inside out and immerse. Gently swirl and let soak for approximately 5 minutes.
Rinse the wig gently in cold water until all of the shampoo is removed. Rinse twice.
Gently apply conditioner through the wig and leave on for 2 minutes to allow it to penetrate the hair.
Rinse the wig gently in cold water until all of the conditioner is removed.
Wrap the wig in a towel and gently pat out excess water.
Optional: Apply conditioning spray very lightly over wig, spraying 10 - 12 inches from the wig.
Place clean wig on a wig stand and allow to air dry thoroughly before brushing or combing. Do not allow the wig to dry in direct sunlight