26 Inch Body Wave Wig-Black Long
| Product Name | 26 Inch Body Wave Wig-Black Long 150%, 180% and 250% Density |
| --- | --- |
| Hair Color | Black |
| Hair Length | 10-26 Inches |
| Hair Texture/Style | Body Wave-Single Drawn |
| Hair Type | 26 Inch Body Wave Wig-Black Long 150%, 180% and 250% Density PrePlucked Natural Hairline |
| Wig Size | Average 21.5~22 Inch (Adjustable) |
| Hair Weft | Double Weft Bundle |
| Hair Quality | Premium Quality Hair |
| Shipping Time | 5-7 Working Days |
| Can Be Dyed | Yes Hair Can Be Dyed |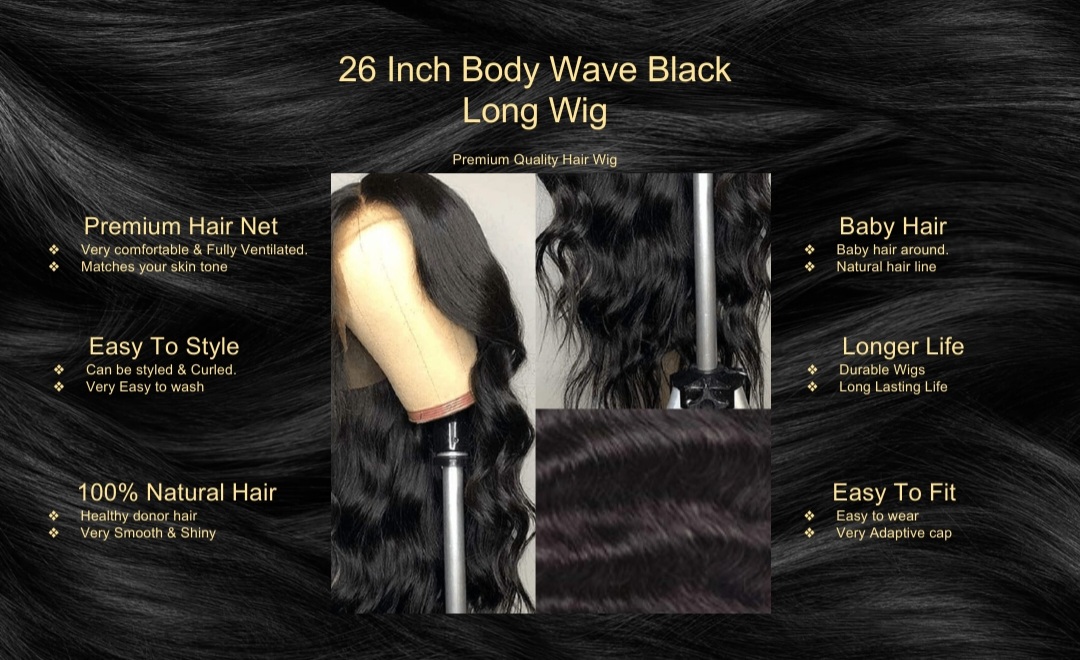 PERFECT SIZE WITH PERFECT LOOK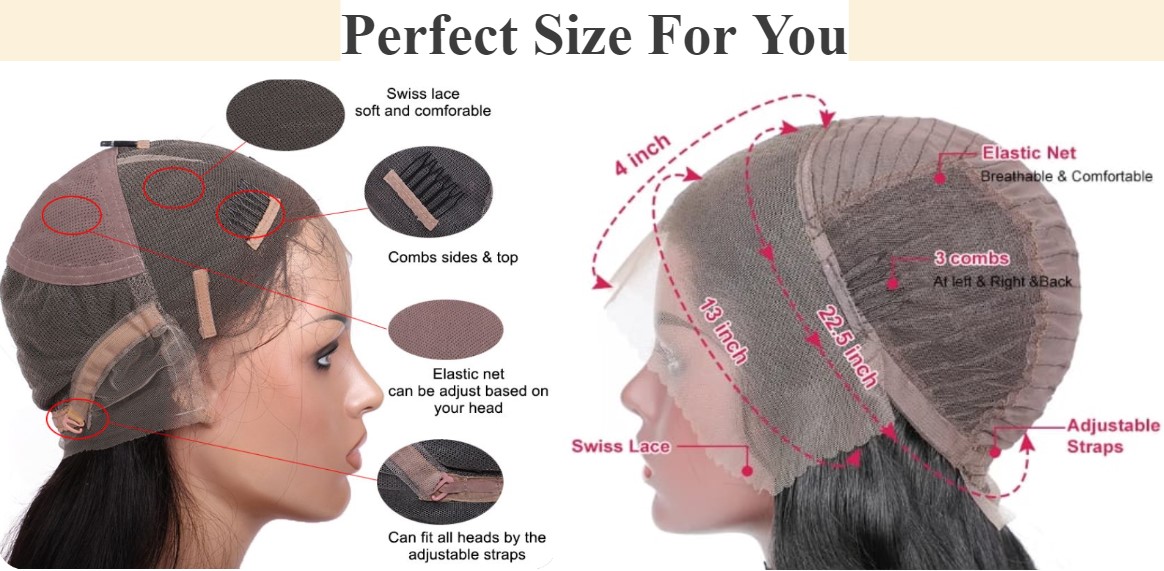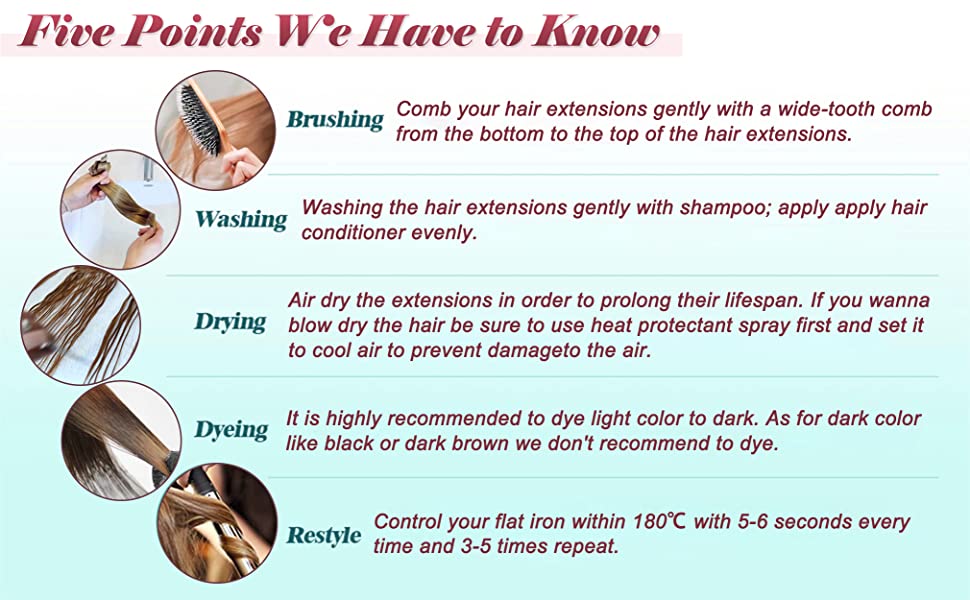 Nexahair is the best place to find hair extensions that are both high-quality and affordable.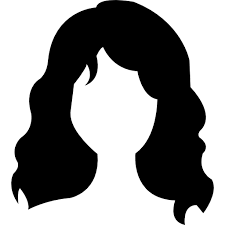 Nexahair made of 100% human hair and can be worn everywhere.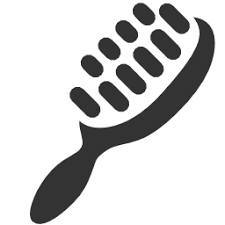 Nexahair is easier to maintain than other types of hair extensions;.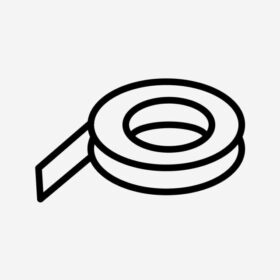 Nexahair patented slip-proof design makes them easy to use .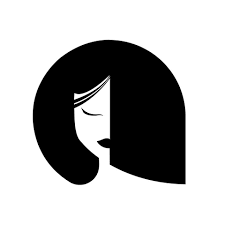 Nexahair is the perfect solution for instant volume and length.

Nexahair extensions are made with high-quality materials and last longer than any other extension.
26 Inch body wave wig - Black long  with 150%  ,180% and 250% Density and  Front Lace line to give perfect new look.
Are you looking for the ideal black long body wave wig that will go with every outfit you own? If so, the 26 Inch body wave wig will satisfy all of your requirements.
You will have lovely natural hair because this is made entirely from unprocessed human hair. This wig will look great with any outfit thanks to its incredible density options of 150, 180, and 250 %. It is also very affordable and breathable. You'll look stylish and fashionable if you do this, and everyone will be pleased with you. To give it a flawless finish, baby hair is used all around it. In addition, it is naturally woven, slickly shiny, of the highest caliber, and suitable for all occasions. Our wigs are made of virgin hair that is completely chemical free and styleable however you like. One of its most important qualities is that it has a natural appearance.
• The length is 10-26 inches, and it will give you perfectly straight hair.
•The best wig currently available on the market, it is of excellent quality.
•The front lace line and the naturally plucked hair are its best qualities.
•Look no further than our 26 Inch body wave wig - Black long if you're searching for a front lace wig that's ideal, reasonably priced, and guaranteed to drive you crazy.
• This lovely hairpiece creates sleek, straight hair in just a few seconds using only natural, unprocessed, 100% human hair.
• Whether you're looking for a wig or any hair accessories to make you look fashionable, this is the perfect hair wig for you, with a mind-blowing density of 150 percent, 180 percent, and 250 percent.
• The wig is available in a striking black color, which looks great on everyone.
So don't hesitate any longer and order your very own 26 Inch body wave wig - Black long. •The front lace line offers a natural-looking hairline, and the adjustable straps a.
Why Buy a 26-inch Black Long Body Wave Wig with Front Lace Line, 150, 180, and 250 Percent Density?
The main selling point of this wig is its low cost because no other wig at this price will provide a density of 150 percent, 180 percent, or 250 percent. It is the perfect hair accessory because it is made of unprocessed, 100 percent virgin hair. They are thick, soft, and gorgeous, making styling them easy. Natural brown is ideal for all skin tones and will complement them all, so you always look and feel your best. Whether for a business meeting or a house party, this will meet all the requirements. It is also easy to maintain and keep clean. You'll assume it's not even there because of how light it is. A killer appearance is guaranteed by perfectly straight, brown hair. To get the best wig, order it as soon as possible.
How to look after your hair and hair extensions.
• Give washing and deep conditioning for hair top priority.
• To clean it when you see that it is dusty, just use lukewarm water and a small amount of mild shampoo.
Detangle your hair with your hands gently before washing. Never twirl or rub your hair.
• Permit natural air drying of your hair. Do not expose yourself to the sun or a hair dryer. Apply argan oil to soften your hair after washing it.
• The hair should be properly cared for; avoid pulling it tightly by hand, which will lead to tangling and shedding, and instead use a wide-toothed comb. With proper care, hair can last longer and be worn for longer periods of time.