Orange Ginger Lace Front Wig-Long Straight
| Product Name | Orange Ginger Lace Front Wig-Long Straight Front Lace 180%, 250% and 150% |
| --- | --- |
| Hair Color | Orange Ginger |
| Hair Length | 10-26 Inches |
| Hair Texture/Style | Straight-Single Drawn |
| Hair Type | Orange Ginger Lace Front Wig-Long Straight 180%, 250% and 150% Pre Plucked Natural |
| Wig Size | Average 21.5~22 Inch (Adjustable) |
| Hair Weft | Double Weft Bundle |
| Hair Quality | Premium Quality Hair |
| Shipping Time | 5-7 Working Days |
| Can Be Dyed | Yes Hair Can Be Dyed |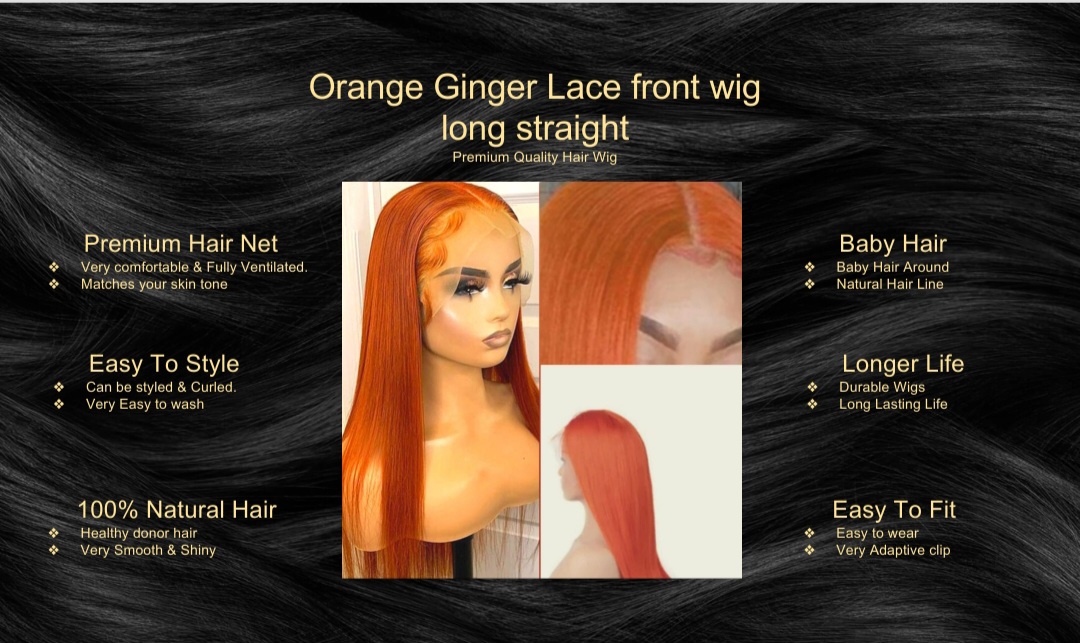 PERFECT SIZE WITH PERFECT LOOK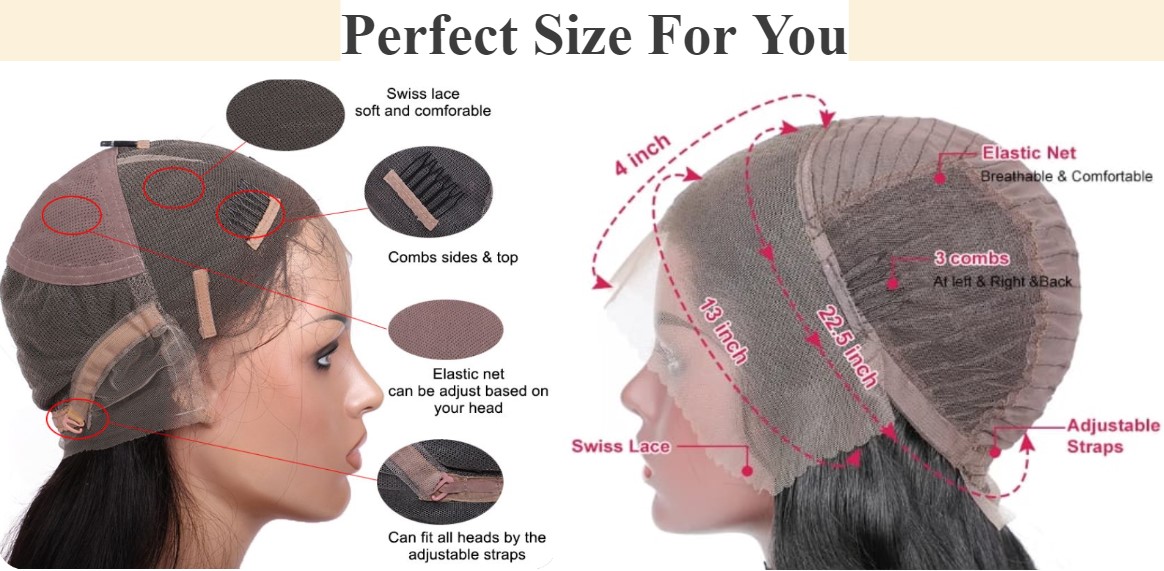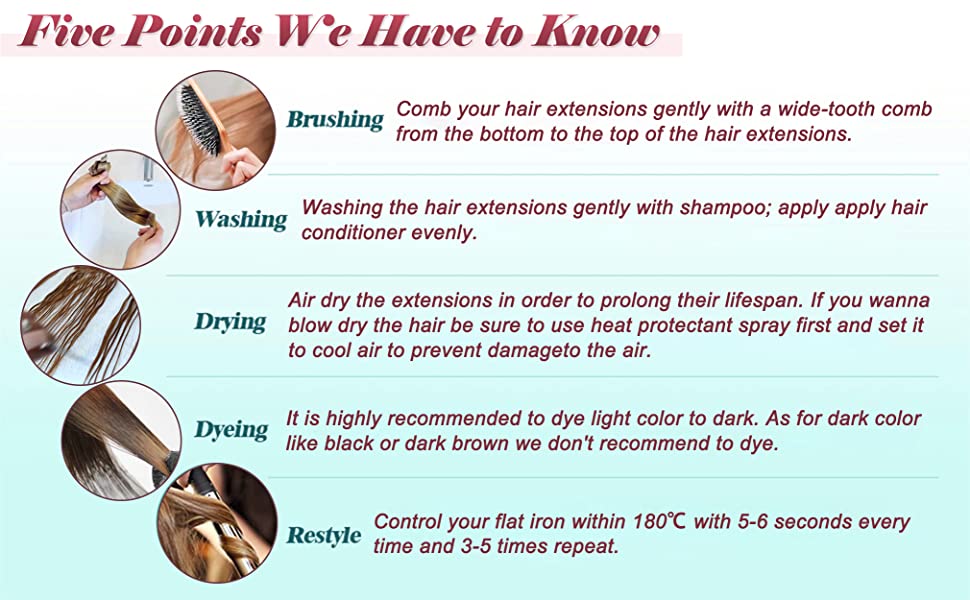 Nexahair is the best place to find hair extensions that are both high-quality and affordable.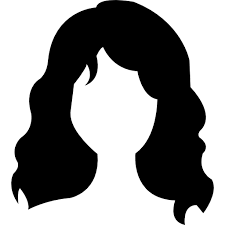 Nexahair made of 100% human hair and can be worn everywhere.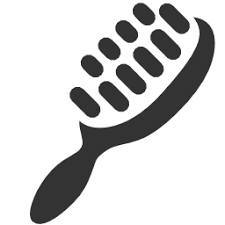 Nexahair is easier to maintain than other types of hair extensions;.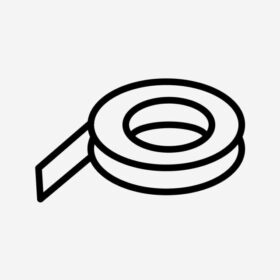 Nexahair patented slip-proof design makes them easy to use .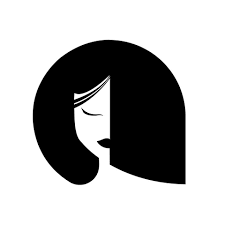 Nexahair is the perfect solution for instant volume and length.

Nexahair extensions are made with high-quality materials and last longer than any other extension.
Orange Ginger Straight 100% Virgin Hair, Front Lace Wig Human Hair Pre-plucked with Baby Hair.
Natural redheads might only make up 2% of the population, but that hasn't stopped a whole spectrum of red shades from dominating salons and gracing the heads of stars who may or may not have been born with it. From New York to L.A., trendseekers have been requesting everything from red-velvet transformations to auburn highlights. Hence, Nexahair is introducing the ever new Orange-Ginger Straight front lace wig! But with a Twist of remarkable features. Generally, Such wigs are made up of Synthetic hair but Nexahair is providing same wig made with 100% Virgin hair. It is the best wig ever so far, with a frontal lace that gives out a natural hairline that makes it look as if the hair is growing from the scalp itself.This 100% Virgin Pre-plucked baby hair that looks Tremendously fashionable, Sleek and Decorous. This wig is absolutely easy to wear and style. Which makes it less laborious. Moreover, Our wig is absolutely GMO-Free and Native, so you can be confident and can be fully assured about that wearing a natural and healthy product. This Wig will surely embellish and enhance our Customer's Feature. Making them look more Exquisite. Whether you are dressing up for a Date night or any traditional function or just want to glamorize your diurnal Look.
The Colour of the Wig is Orange-Ginger.

The measure of the wig is 10-28 inches.

the wig is silky, soft, and shiny – perfect for achieving that sleek look.

Made with 100% human hair, giving out an exclusive look.

the density of the hair is 150%,180% and 250% making it resilient and dense, while the natural hairline has been pre-plucked with baby hair for a lively finish. 

The natural looking hairline, making it easy to wear and style.

The wig can be dyed, and restyled, so you can always switch and swap up your look.

The Orange-Ginger Straight Lace Front Wig is sure to give you the Stunning results to die for.
Why to Score our Orange-Ginger Straight Front Lace 100% Human Hair wig?
if you have found enough inspiration while bingeing riverdale or game of thrones — seriously, those shows are filled to the brim with the burnished color — we've got a long list of Orange-Ginger coloured Heads or Redheads ready to make the case for trying the trend sooner rather than later. from emma stone's glossy Ginger blonde to BLACKPINK's Jennie's Orange Hair, there's no shortage of red inspiration. It is easy to style and matches all skin texture and types entirely. The length of the wig is 10-26 inches, making it perfect for any event or function. The 150%, 180% and 250% density 100% Pre plucked Virgin Baby hair gives the wig a dense, voluminous and natural look, while the front lace confers a naturalistic and authentic hairline that makes it appear as if the wig is growing directly from your scalp. It is also lice-resistant. It is absolutely less less laborious to wear and also doesn't cause any harm to the scalp and can be easily pulled off easily without any hesitation for any kind of event. This Wig will surely embellish and enhance our Customer's Feature. Making them look more Beautiful. Whether you are dressing up for a Date night or any traditional function or just want to glamorize your diurnal Look. Order your Straight Orange-Ginger Wig front lace today!
How to maintain your hair and extensions? 
•Gently massage your hair with light hands.
•Regular moisturizing would keep the hair healthy and prevent tangling.
•Store them safely in their box or case after use.
•Avoid any harsh chemicals or heat styling
•Use mild Shampoo and Conditioner which does not contains harmful chemicals.
•Never comb the wet hair immediately after cleansing the hair.
•Just use a fine-toothed brush to gently detangle the hair
•Do not rub extensions harshly with hands, pat dry with a soft towel.
•Never use products like hairdryer directly, always use a towel to absorb its water and prevent damage and drying.